Welcome to the first Iowa Craft Beer Passport, your ticket to experiencing the best craft beers the Hawkeye State has to offer.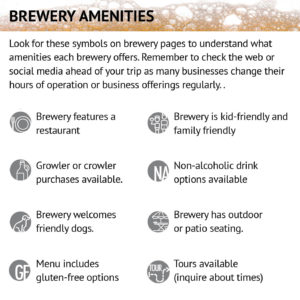 In 2019, Iowa brewers crossed the century mark, and that number continues to grow across the state. In other words, there is a lot of Iowa beers worth road tripping for. 
When we travel, we love to stop at local taprooms and breweries. We hope this guide helps enhance your experience exploring and tasting Iowa ales, lagers, stouts and sours, and encourages you to seek out more of them. This printed keepsake is a great way to log your favorite beers, travel stops, food pairings and more.
So what's in the Guide?
60 Breweries, with information on amenities, hours, beers and more, as well as a place for notes. 
A simple guide to How the Passport Works
Tips on Planning your trip, such as food options, parking and taproom etiquette.
Brewery Amenities, such as tours, off-sale beer options and dog- and kid-friendly options.
A simple guide to beer styles and the glassware they are commonly served in.
You had me at #IowaCraftBeer. Count me in.